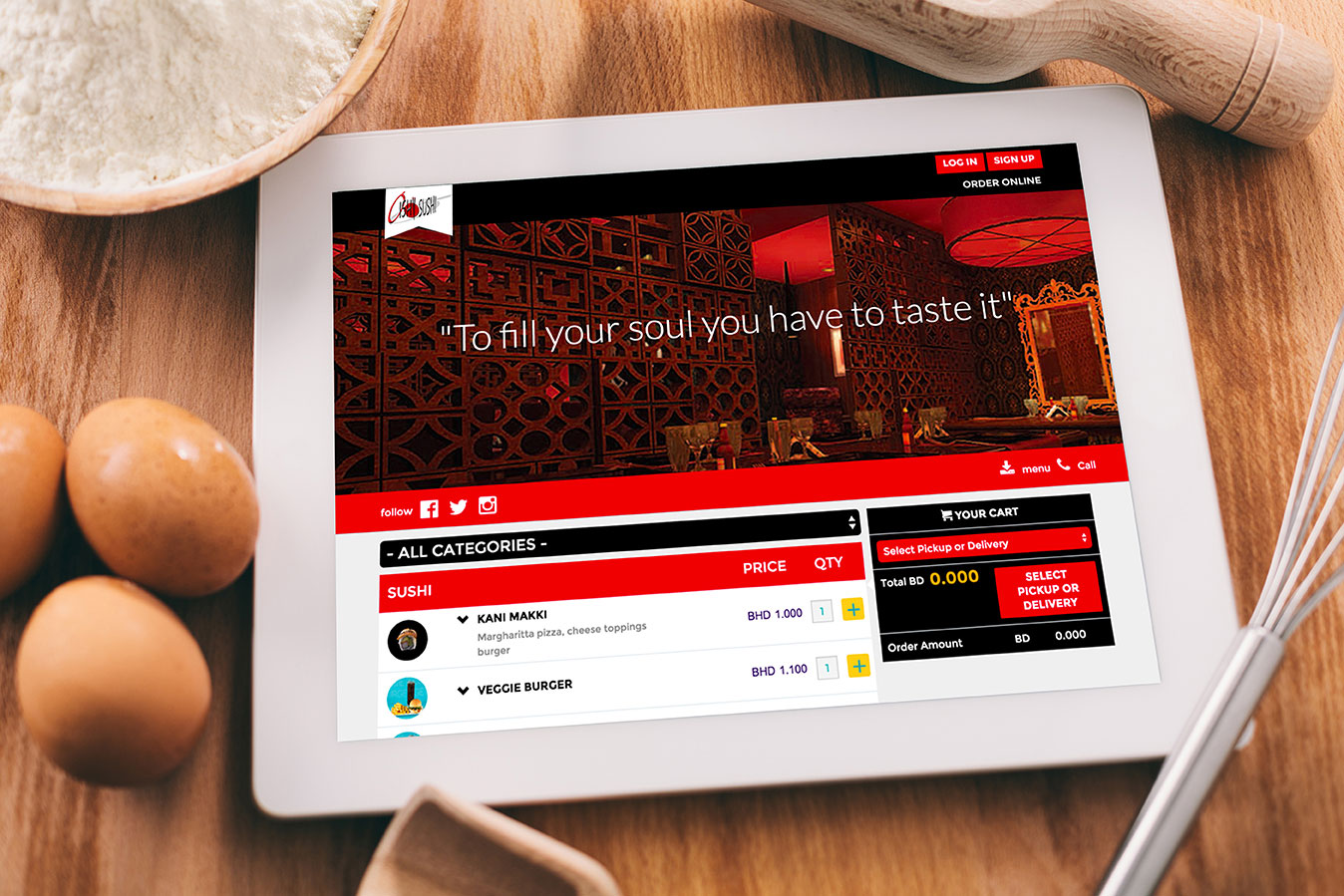 H2M are proud to introduce our latest product called foodguys.
Having worked with many restaurants in the past, we decided to build a product that had the restaurant owner in mind.  This was a challenging process, and being based in Bahrain, there were many factors we had to consider, in order to deliver the perfect solution.
Ordering food online in Bahrain has become very popular in the last year, especially with Middle East food giants Talabat.com coming onto the scene.
What has been missing though, is the ability to take food orders online, on your own website, on your own domain. A solution that you own. A domain name that you market to your customers is yours, not a third parties domain.
For example, being able to tell your customers to order food online at www.yourrestaurant.com instead of www.othercompany.com/your-restaurant
Other advantages of owning your own solution, include having a private collection of customer details that you do not share with third parties.
One of the real obvious benefits, is not paying any commission for sales, since you own the platform.
One of the challenges we faced is that many restaurants have multiple branches. So we build a solution where delivery areas are based on branches, and orders go directly the dashboard of that specific branch, all on the one platform.
If you want to start taking orders online for your restaurant, then get in touch with us today, or view the full product details here.