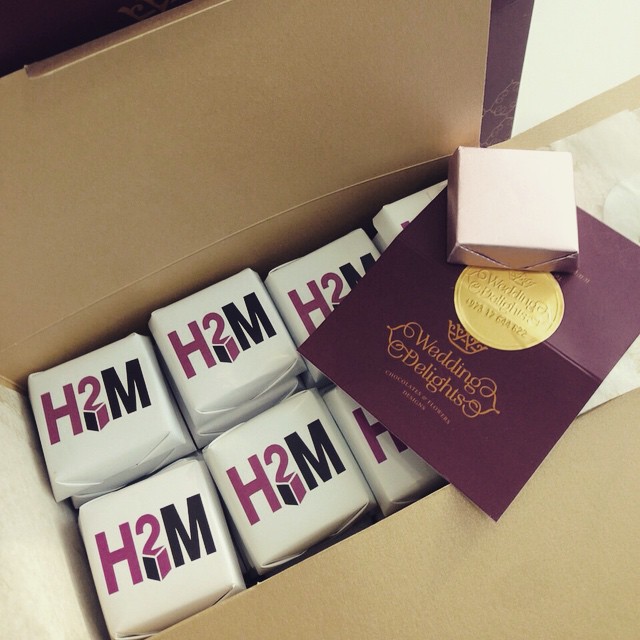 It is always nice to feel appreciated every now and again, after working with awesome clients.  This weeks winner is Wedding Delights. An amazing surprise at the end of a long week, with H2M branded chocolates!
From the team at H2M, we would like to say a big thank you!
Not only did the chocolates look amazing, they tasted amazing too.
You can follow Wedding Delights on instragram @weddingdelights or visit their website at http://www.weddingdelights.com